Each of our product sheets contains advice on how to take care of your Orta items and how to treat them with love and care ♡
Here are some quick tips:
For your sweaters and knitwear: Hand wash them inside out. However, if you want to machine wash them, wash them on a cold, gentle cycle to avoid breaking the fibers of your beautiful sweater.
There are also washing pouches that are perfect for preserving your knitwear as long as possible. Fabric softener should be avoided.
To avoid your sweaters losing their shape, let them dry flat on a surface and then fold them before putting them away in your wardrobe.
For your Orta jeans: We recommend that you wash them (not too often) in the washing machine on a 30° cycle. To ensure that your jeans will last a long time, we recommend washing them and ironing them inside out.
For all our beautiful shirts: We recommend washing them on a 30° cycle.
For our coats: we recommend dry cleaning.
Each product sheet contains all our advice for taking care of your Orta items ♡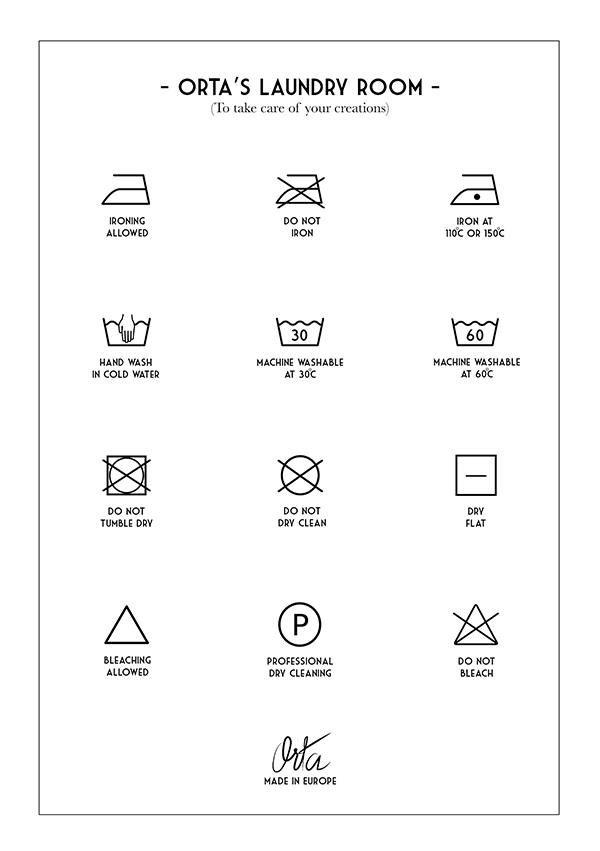 A problem with one of our creations? Do not hesitate to contact us by email at bonjour@orta-store.com so that we can find a solution together :)