Marion
The creator
What is it that you do at Orta?
I'm the brand's co-founder and art director.
What triggered you to create Orta?
I'd always wanted to create a European brand that was affordable, transparent and ethical. I felt there was nothing like that on the market
Why did you choose the "made in Europe"?
Gauthier and I, we wanted to create "made in Europe" items that were affordable. also extremely important for us to bring back the French know-how, we wanted to preserve that. And, most of all, our desire was to have European products that didn't require people to spend half their monthly salary.
What's your favorite motto?
Entrepreneurship is a marathon, not a sprint.
What does a day in your life look like?
My days never look the same, and I think that's what I like about a start-up like Orta. One day you may find me discussing the management of our social networks with Manon. I can have weeks or days entirely devoted to styling. One day you may find me going over marketing projects with Juliette, or discussing strategy with Gauthier. It can really vary from day to day.
Any advice for those who want to start something like this?
Believe in yourself and your ideas, persist, always keep dreaming and work hard.
The story
of Orta
It is 2017. Encouraged by her husband, Gauthier, Marion decides to embark on the journey of entrepreneurship to offer unique, ethical and affordable creations that are "made in Europe".
She has the business plan and it's big and ambitious, but where to start? The biggest challenge is to find factories that will agree to collaborate with her and believe in this crazy adventure. After many rejections, no replies or simply being hung up on numerous occasions, she finally finds a French factory that is willing to trust her.
Little by little, Orta's collections grew, and very quickly came the desire to diversify them. Unfortunately it was also where the limits of French production were felt.
Abandoning the factories that allowed Marion to start this adventure was not an option, so she had to look for new ones that could offer a different kind of know-how.
It very quickly became obvious that Portugal was the place she would find what she needed. Specialized in knits, denim and many other wonders that would allow manufacturing to stay in Europe, people-oriented factories, with ethical working conditions and the ability to limit the carbon footprint, it was exactly what she needed.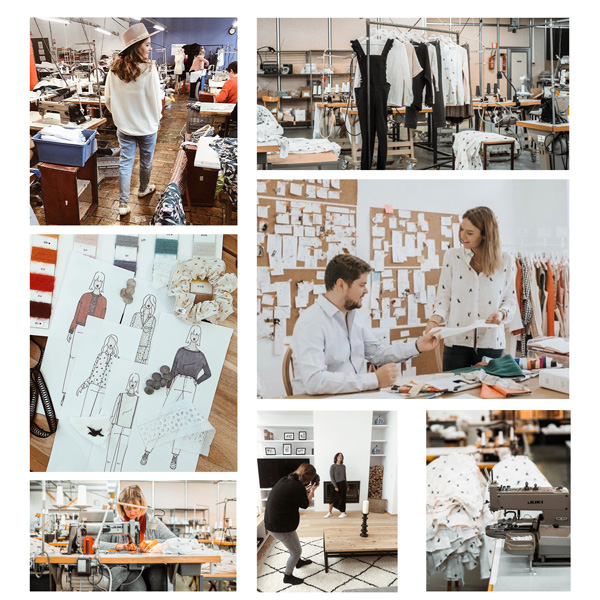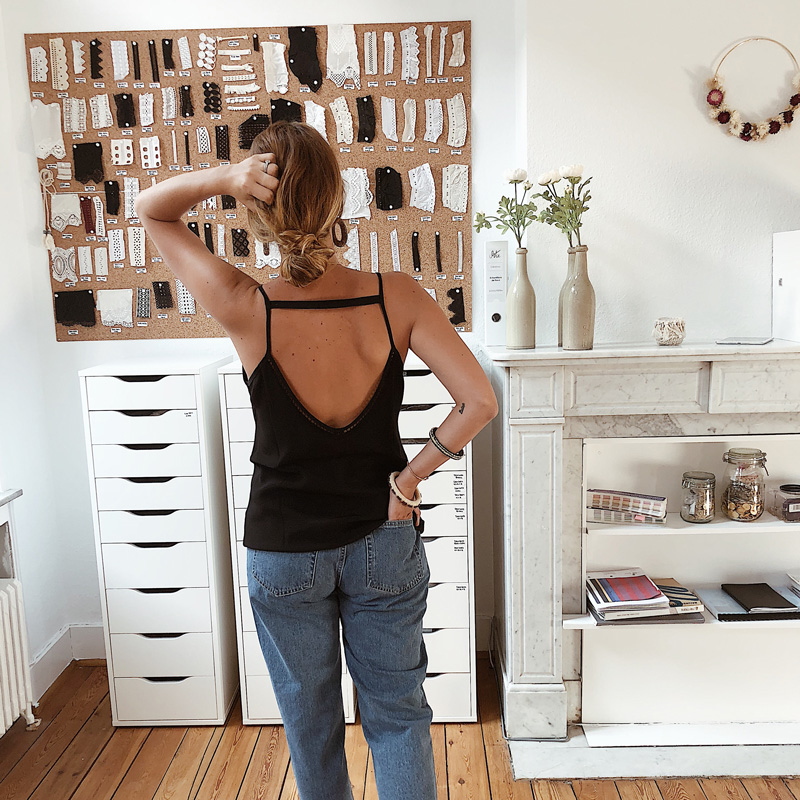 Three years later, these same factories are still part of the adventure, new ones have joined, and ideas are still flowing.
The team and offices are growing and so is our community without which nothing would have been possible.
Based in Brussels, the Orta office is the place of infinite possibilities! This is where the Orta team creates, innovates and changes the world. This team, that we all know as and call family, is growing at the same rate as the Orta brand.
We had to say goodbye to Rue Washington 48, the offices that brought so much luck and good things into our lives and our work, in order to be able to welcome new talented people into our family. Orta's story continues at Chaussée de Vleurgat 173. We wouldn't be here without you! You have been a constant since the beginning and have helped us continue writing our story. THANK YOU ♡
The team
and it's evolution
The adventure began with two people, but the team has grown over the years and there have been lots of new hires.
Passionate, dynamic, young, united and creative, the Orta team always finds a good excuse to get together over a homemade breakfast and brainstorm around a new idea.
We can't introduce our team without mentioning all the other people who work with us on a daily basis, starting with our wonderful seamstresses, our fantastic agent in Portugal, our incredible photographer, not to mention our extremely talented developers, our system engineer and so many others! A great team that keeps us moving forward every day and without whom none of this would be possible ♥
Want to join the Orta adventure and become part of our fabulous team? Don't hesitate to check out our job postings on LinkedIn or send us your CV and cover letter to bonjour@orta-store.com :)