Who are our founders?
To find out how Orta came to be, click on the video here on the left!
History
It was in 2017 when Marion, encouraged by her husband, Gauthier, decided to start her own business by offering unique, ethical, made in Europe and affordable creations.
The project is there, big and ambitious, but where to start? The biggest challenge is to find workshops that agree to collaborate with her and to believe in this crazy adventure. After many refusals, no answers, and phone hang-ups, one French workshop agreed to trust her.
Little by little, Orta's collections grew, and very quickly, she felt the need to diversify, but the limits of French manufacturing were felt.
It was not an option for Marion to abandon the workshops that had allowed her to start this adventure.
Portugal quickly became an obvious choice, specialising in knitwear, denim and many other wonders, it was ideal to keep production in Europe, workshops on a human scale, respect for the working conditions and the limitation of the carbon footprint.
Read more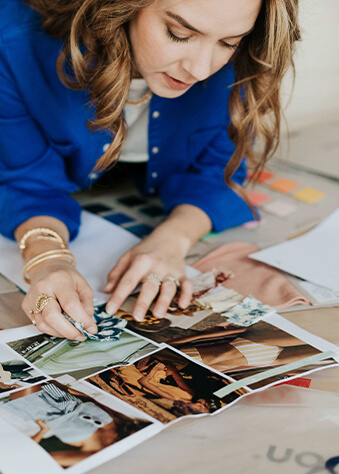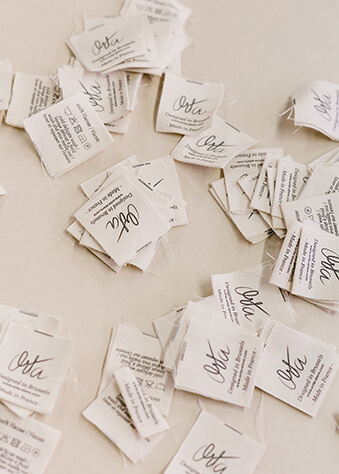 Meet
our team
A group of people working towards a common goal. Our mission, at Orta, is to provide you with the best possible experience every day. Because, yes, we don't just spend our days chatting with you on social media, even though we really, really like to do that... a lot. Or eating breakfast, for that matter!
Marion

Co-founder & Artistic Director

More commonly known as the "Control Tower"

Her favourite piece: 
the Fanny birds shirt

Gauthier

Co-founder

Or "The great inventor of pre-orders"

Her favourite piece: 
the Charlie sweatshirt

Claire

Financial Director

Whether it's rainy, windy or sunny, she's always up for it and her good mood is infectious

Her favourite piece: 
Paul denim jeans

Christy

Executive Assistant

No Christy, no money.

Her favourite piece: 
Ambre winter dress

Eline

Customer Experience & IT Manager

When she visits the logistics team, she can't help but prepare some of your orders

Her favourite piece: 
the Roxane shirt

Joséphine

In charge of Customer care

Behind the screen or on the phone, there is always a person smiling (and smiling brightly)

Her favourite piece: 
the Simon dungarees

Alessandra

Image Manager & Assistant Art Director

Her priority: introducing the dalmatians to Orta

Her favourite piece: 
the Romeo shorts

Léa

Communication officer

Ready to do anything to film backstage (even in the most improbable situations).

Her favourite piece: 
Angèle jumpsuit

Lucas

Videographer

Or "Easy Peasy Lemon Squeezy"

Her favourite piece: 
the William hat

Laura

Graphic designer

So motivated in her job, no font holds any secrets for her

Her favourite piece: 
Gabin sailor jumper

Louise

Styling and Product Development Manager

Louise is known to have the memory of an elephant

Her favourite piece: 
the Marcel coat

Aïthi

Designer

You'd have to see it to believe it... But Aïthi doesn't understand anything about social media despite our brand being 100% online

Her favourite piece: 
the Fred shirt

Marion

In charge of Production & Product Development

Orta's rider, always on her bike, no mountain can scare her

Her favourite piece: 
the Elsa jumpsuit

Quentin

Quality & Environment Manager

Aka : the green hand

Her favourite piece: 
the Sebastian jumper

Zoé

Retail manager

Her little secret for staying in great form? M&M'S!

Her favourite piece: 
the Jane jumper

Laurence

Pop-up stores manager

Nothing can escape her attention, from the set-up to the Tetris in the stockrom, her eagle eye optimises everything

Her favourite piece: 
the Marion Zébré trousers

Pallavi

Pop-up officer

I can't, I have pop-up

Her favourite piece: 
The Lucas jumper

Agathe

Pop-up officer

Able to sell ice cream to an Eskimo

Her favourite piece: 
The gabin jumper

Hind

Boutique Manager

At the office, we call her our Tiktok Star

Her favourite piece: 
Pants Achille

Alix

Sales Advisor

en PLS… en Permanence avec Le Sourire !

Her favourite piece: 
Sweat Emilie
Come, we'll take you for a ride
Well, what we'll actually do is show you the different stages behind the creation of our amazing garments.