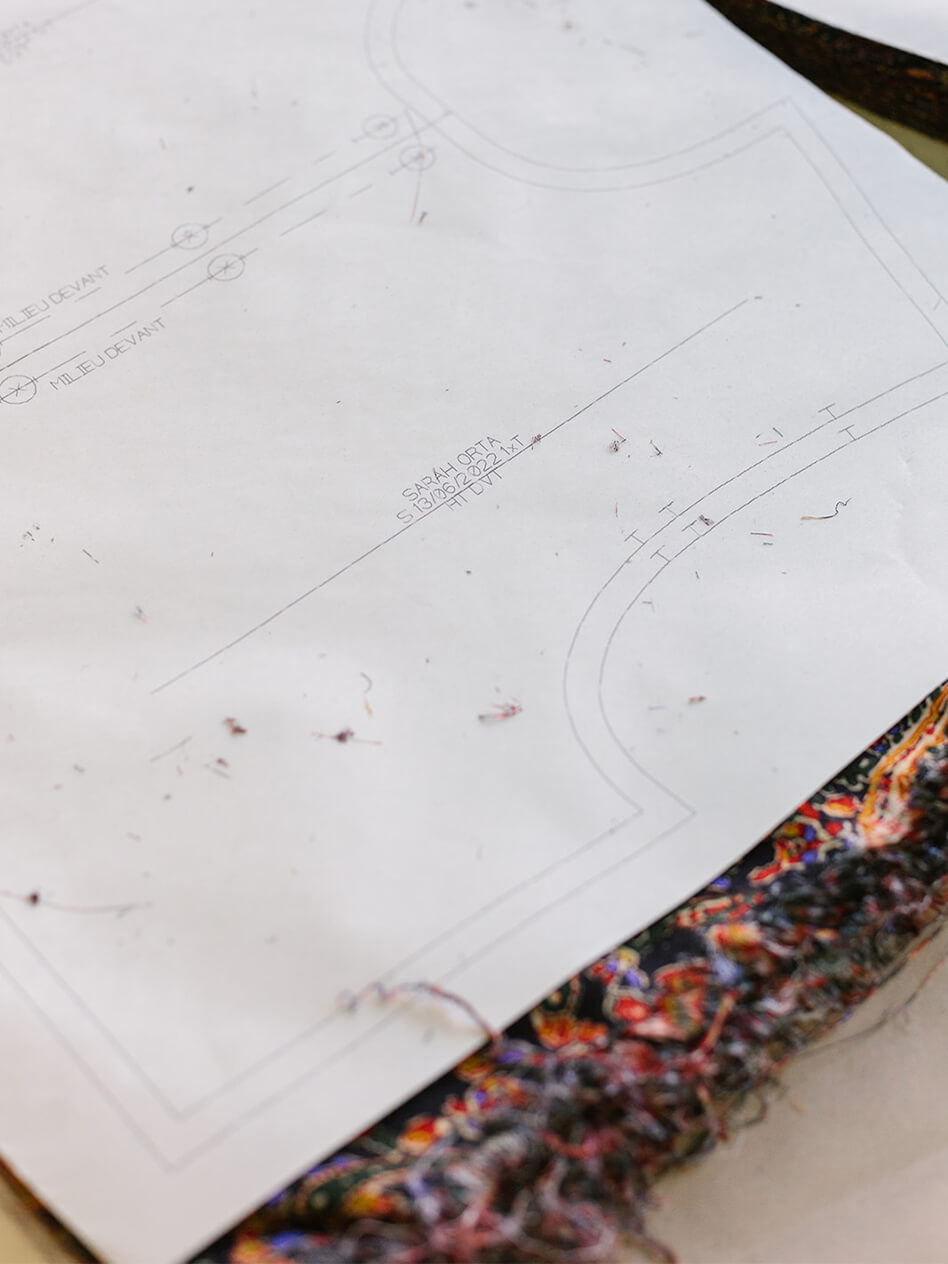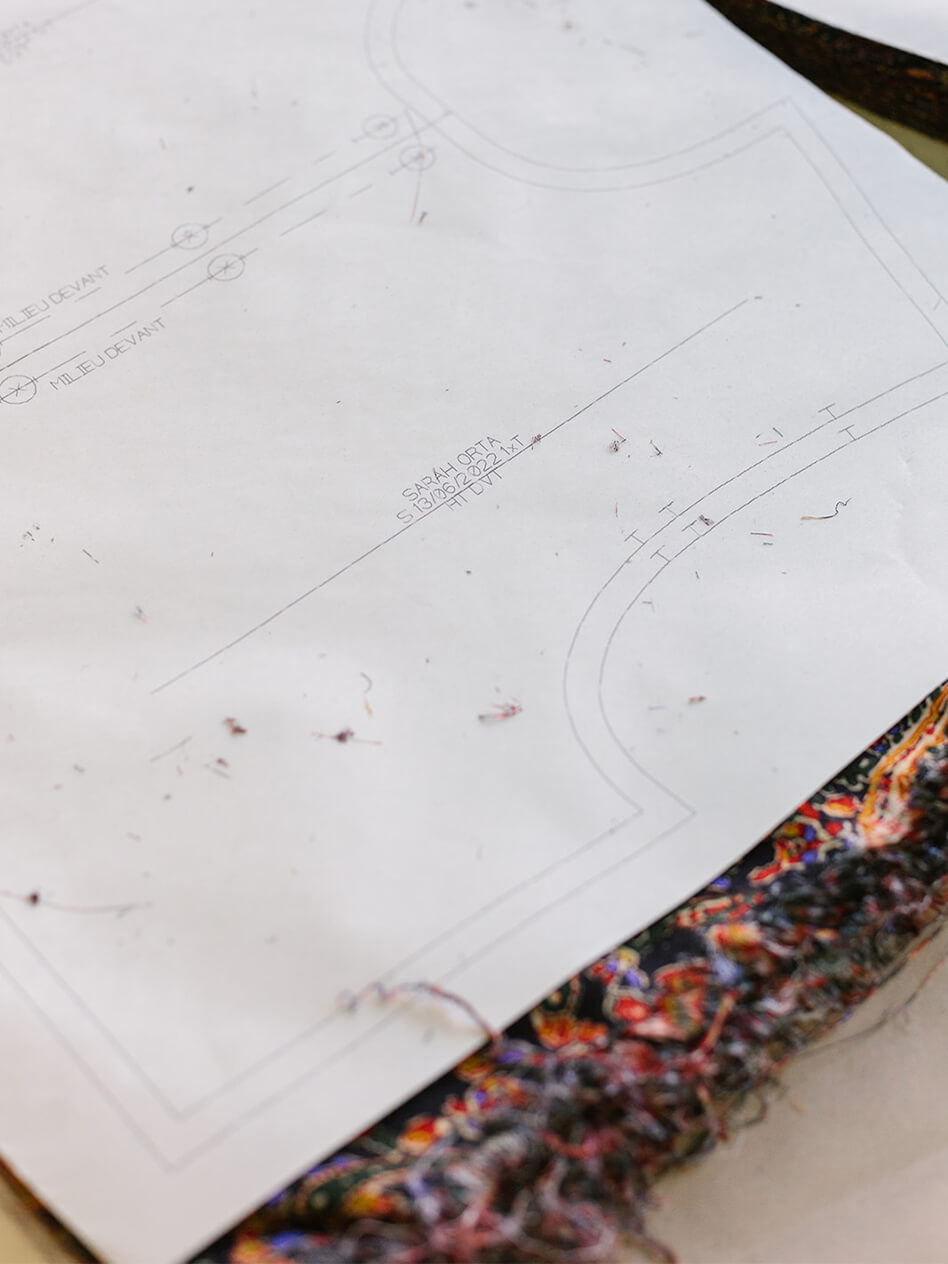 The drawing
It all starts with a pencil stroke…
At this stage, it's the imagination of the styling team along with Marion that gives life to the creations. For inspiration, our super stylish colleagues always follow the latest trends, fashion shows, exhibitions, in short everything that allows for these little seeds of fashion ideas to sprout.
The aim here is to put onto paper trendy and timeless creations that you'll be able to keep over the years.
Did you know that creating a new template is one of the most polluting steps in the manufacturing process? At Orta, we therefore try to reuse the templates you liked most in order to limit the amount of waste.