The Orta Adventure
It's 2015. Marion, from Lille, settles in Brussels.
She misses the small shops in Lille where she would always go explore and find exclusive pieces.
Encouraged by her husband, she decides to become an entrepreneur and start selling selections of women's ready-to-wear fashion.
She dreams big. She decides she also wants to create something special. She wants to design unique affordable pieces, that are also ethical and made in Europe.
Two years later, the project materializes and the Orta brand starts putting out monthly collections of its own creations, all designed in Brussels and entirely made in Europe.
Ambition and inspiration are what made 
the Orta story a reality.
There are so many elements that help this story get better and better: our team that is constantly growing (both people and offices), fantastic factories we collaborate with and that we truly cherish, you, our friends, who enrich it, a golden community that makes everything possible.
More than just a brand, Orta is above all a human, collective adventure that we continue to write together, day after day after day…
The Creator
Allow me to introduce myself. I am Marion, I am overflowing with energy, endless ambition and creativity.
I grew up surrounded and fascinated by textile factories, so I always had this desire to one day go to one of these in search of the most talented seamstresses to make my creations.
I'm originally from Lille, so I was brought up in the textile capital. It is the city that made me passionate about the world of fashion, fabrics, creation and triggered this desire to do it all myself.
Always animated and free-spirited, I traveled and then spent two years in London after my studies; London, a city that will forever remain in my heart, a place that taught me so much and also where I found love.
A love that took me to Brussels; seduced by this bustling metropolis, I felt that it was the perfect place to develop my ideas and build what I had only been dreaming of. 
Orta was born out of a love story and a girl's childhood dream.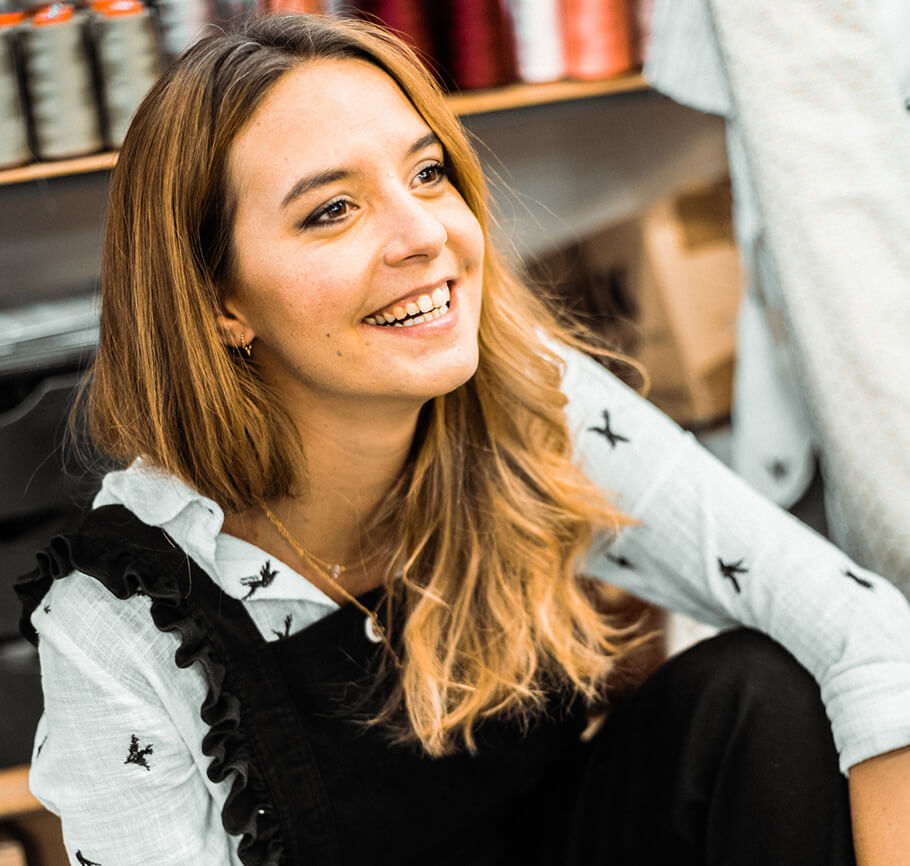 « Orta is a brand, but it is also the fulfillment of a dream and an example for all those who have the ambition to succeed, so that everyone remembers that every idea, every project is achievable. Don't dream your ideas, realize them! »