How to stay focused throughout the day. Some tips and tricks from the Orta team!
So, in order to boost your concentration and your creativity, here are 6 habits of the Orta team that will hopefully help you optimize your day to the fullest!
1) First of all, when one needs a lot of concentration, it is essential to start the day with a clear mind!
This may sound simple, but are you in the habit of tidying up your desk every evening before you leave work? If not, I suggest you try this!
Trust me, I know that after a day of work / study tidying up is not necessarily at the top of the list of things you want to do, but starting the day in a clear space allows your brain to rid itself of the superfluous and helps you focus on the things that matter the most. A tidy office will stimulate your concentration and will undoubtedly improve your next few hours of work.
2) Once our desks are tidy, before we start working, we make a pot of tea for the entire team. (We're more into tea rather than coffee at the office ;-))
Nothing like enjoying a good cup of tea when our bodies are still half asleep, it wakes up our metabolism and it's much nicer than a glass of water!
The Orta team's current favorite tea? The St. Petersburg from the Kusmi tea brand, we love it!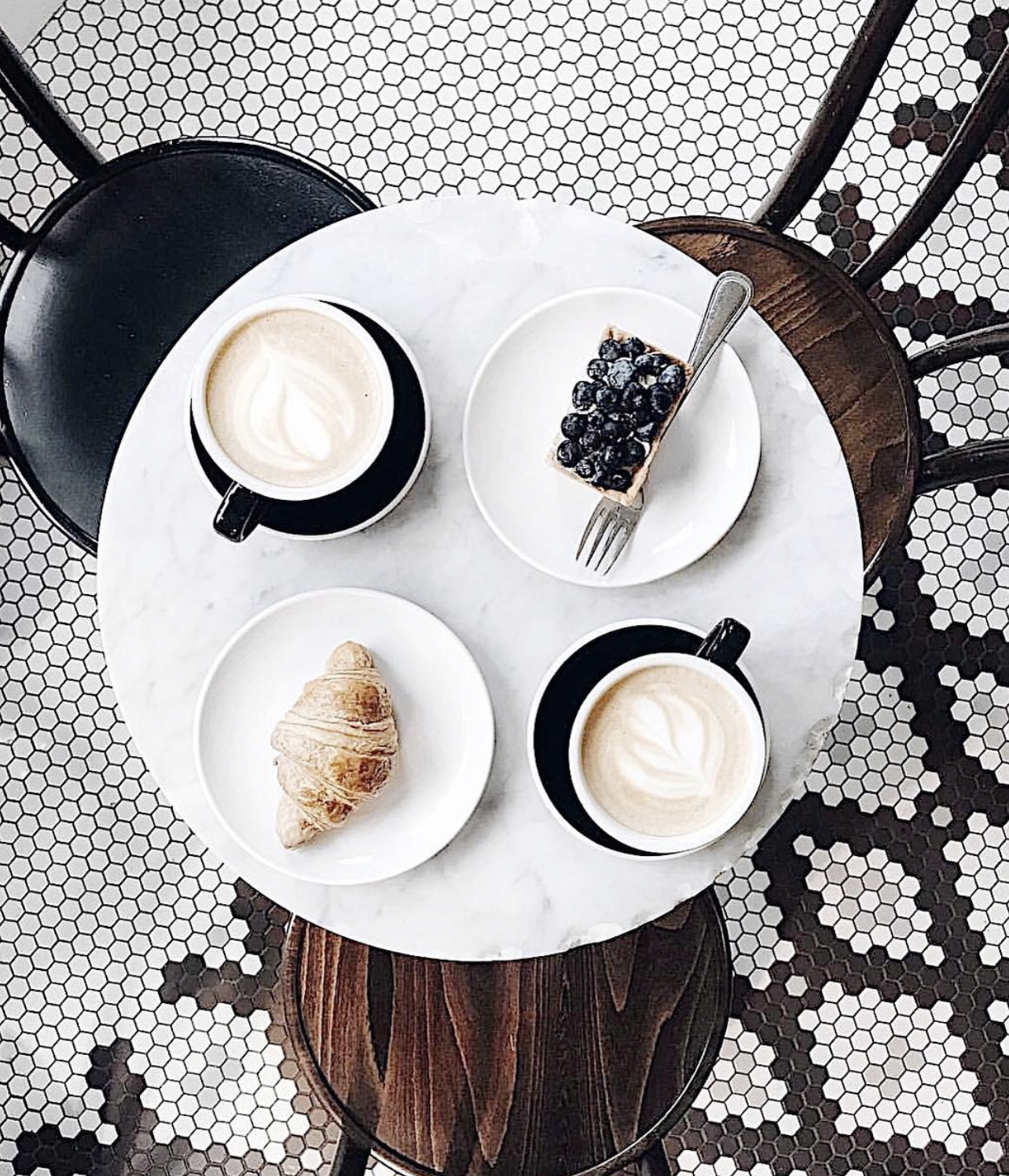 3) Lacking inspiration? It happens to the best of us! Well, we're not going to give you false hopes, as we have not yet found the miracle solution, but have you ever tried Pinterest? It's a real gold mine!
Decor ideas, food recipes, layouts and templates for your next creations, etc. You'll find absolutely everything, like in Ali Baba's cave!
By the way, Orta also has its own Pinterest page, so don't hesitate and go take a look, maybe it'll inspire you ! (https://www.pinterest.com/ortastore/)
4) We all know that feeling of heaviness and fatigue that comes after we go a little bit overboard during the lunch break. Nothing worse than having to deal with digestion when one's trying to stay focused. Downing 3 cups of coffee to feel refreshed again may sound very tempting. But, as I told you before, I am not a fan of coffee, so I had to find an alternative: at the office, it's music!
What better way to get back on one's feet and re-motivate oneself than a good stimulating playlist? After all, work is like exercise.
What are you waiting for? Just find the right playlist!
PS: The Orta office loves the music of the 2000s!
5) To keep everyone in a good mood throughout the day, I love having the office filled with great inspirational quotes. Ok, that's very girly! But if it works, why not? Reading reassuring words, taking inspiration from motivating quotes, all this will re-boost your mood and will do you a world of good, sunny disposition guaranteed.
If you run out of ideas, Orta already has its own wall of quotes, here it is! (https://www.pinterest.com/ortastore/bla-bla-bla/)
6) Finally, if you still have trouble concentrating even after all these tips, try doing a physical activity in the morning before you go to work! I know, finding the motivation to do sports in the morning when you already need that for getting up and starting your work day is difficult, ... BUT, just try it, even if it's just a short 15 minute walk, you'll quickly notice that your body feels better able to get itself going after a little physical effort in the morning.
Of course, these tips can be adjusted depending on the individual and for situations other than the launch of a start-up. I hope that I gave you some ideas with these six habits of the Orta team. Sending you kisses and until next week, girls!
Marion