Entrepreneurship, sensible choices coupled with a real talent for persuasion
What are the important choices you need to make? What process do you need to follow or how did I go from buying /reselling to creating?
Becoming independent and starting your own company is a long journey consisting of numerous steps. Explaining it all to you in just one article would end up taking way too long and could scare you all away! Let's take it one step at a time.
In my opinion, the most important step is undoubtedly choosing your companies/partners. No matter what sector you decide to start your company in, you will have to choose other companies to collaborate with!
When I went from buying / reselling to creating with Orta, I needed an intervening period to choose the factories that were going to make my creations.
You may also be wondering how much time one needs for such a crucial choice? It took me a year! A year of visits, trips, in search of companies that were perfectly capable of making our designs with care and correctly reflected the values ​​that we convey and hold dear.
Each of the companies we work with has its own particularities. If you embark on the journey of entrepreneurship, you will soon realize that it is difficult to find factories that you like, that respect working conditions and that also want to work with you when you're a small start-up.
For me, what was most important was to collaborate with family factories. With Orta, all our factories are human-sized, with twenty to forty workers each. I also wanted these factories to be approachable, so we could have a real contact, a real relationship with these people.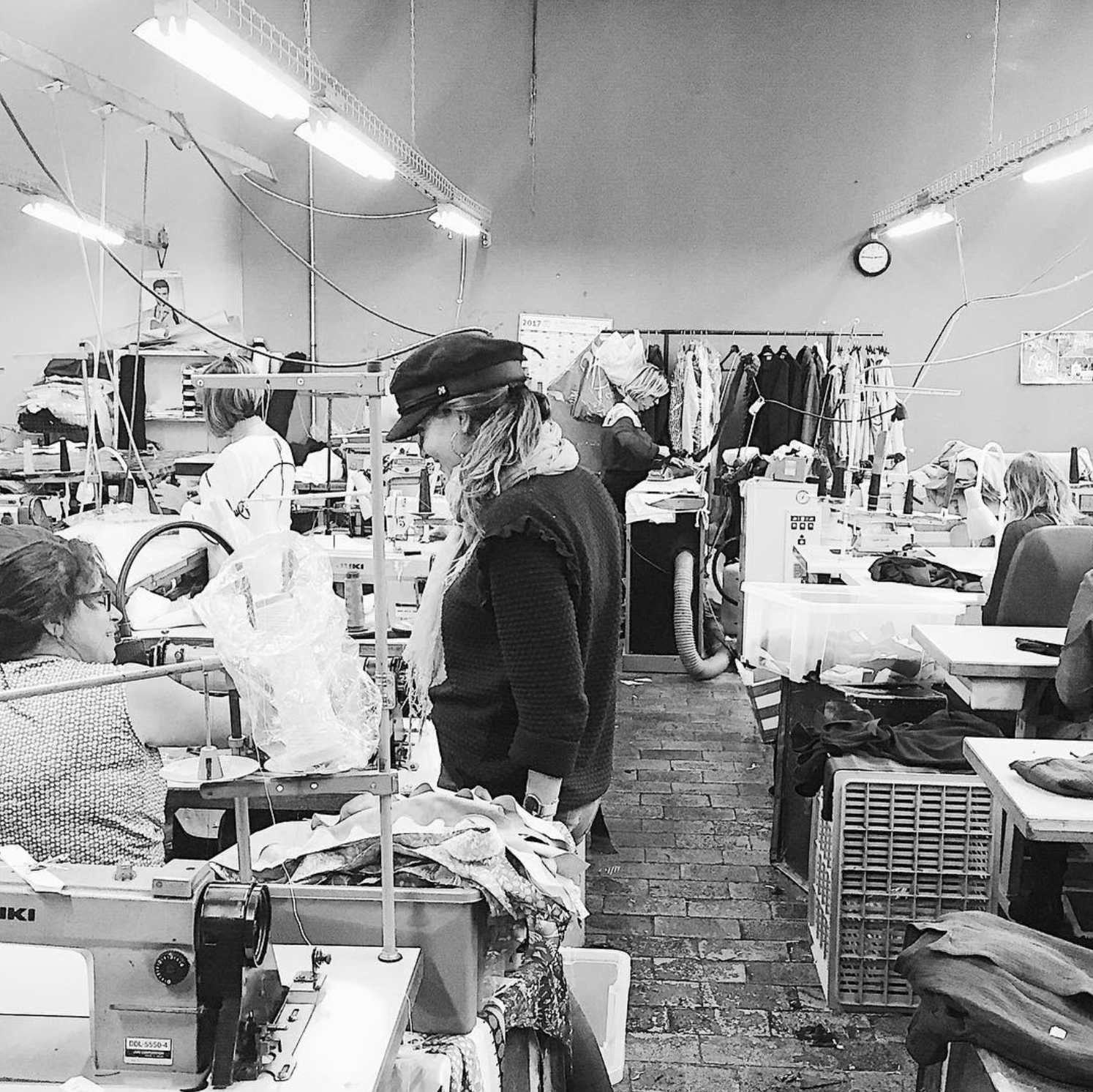 Behind each of our designs is a face, a person.
In the textile world, it is important to know that big companies often have priority when it comes to both delivery and production.
Speaking of deliveries, some of you will surely remember the time when we'd been waiting for the January collection for two weeks and when I called our contractor, he told me our stuff would not be delivered.
Can you imagine launching a collection without any clothes? Because I can't! In these cases, you need to take care of things yourself! After several calls to find out where our stock that had already left our Portuguese factories two days before was, I learned that our designs were blocked in Ghent and would not arrive before the following Monday... One doesn't have time to ask questions when they're in a situation like that, so I took my tiny car, went to the warehouse in Ghent, recovered the clothes and put them in it. The car was packed to the gills...
You will often have to deal with this very frustrating situation when you start your own business. Because even when one puts all their energy into it, even when one is very reactive, there are always risks associated with being dependent on the factories you work with. (Another reason why you need to choose them well!)
After you make your choices, my advice to you is to go visit your factories regularly! My team and I regularly travel to Portugal and France to make sure everything is going well. (If you follow us on Instagram, you can see the stories we post during each visit ;-).)
The days we spend with our companies are very important and extremely busy. It is during these days that the most important decisions are taken. Do not neglect this task.
Finally, you may be wondering what the process of creating a garment looks like. First of all, I have a design idea and a fabric in mind. I design the item and I send my data sheet to the factories. Then they send me a prototype and there follows a chain of decisions: adjusting the fit, changing the buttons, lengthening or shortening the model, etc. The prototypes are sent back to the factories, my team and I have to revalidate them, and so on and so forth until we are completely convinced that you will love them as much as we do.
If I had to pick two words that define this article, I would, without hesitation, say perseverance and persuasion! Choosing my factories has led to me working on myself, I learned to never give up and work hard to achieve the goals I set for myself.
I also think that was the moment I learned how to be persuasive in less than 15 seconds!
So, most importantly, don't doubt yourself, go for it, and believe in your projects. ;-)
Marion