A one way journey from London to Brussels
Always in search of a more and more challenging lifestyle, I've often felt the need to ditch everything in order to start something new elsewhere.
If someone had told me five years ago that I was going to move, quit my job, and create my own company, I must admit that it would have surprised me... Nobody's born an entrepreneur, so if I could give you some advice today, it would be that if you have an idea and you believe in it, don't hesitate, just do it...
Okay, let's start from the beginning. Five years ago, I was still living in London when one of my flatmates suggested we go to Portugal for a weekend. I thought it would be a weekend like all the others we'd done before, but an encounter changed the course of my life.
You see, it was during this trip to Portugal that I met the love of my life (incidentally, my flatmate's brother...) I was originally supposed to leave London to return to Paris (I'm from Lille) and start my master's degree after I came back from my vacation. But love decided otherwise. He lived in Brussels so I decided to follow him.
At the time, I had just finished my bachelor's degree and I still found the labor market quite intimidating. So I first started with an internship in a concept store where I was in charge of communications and event planning. After 6 months, I was officially hired and became their communications manager. Yet, despite the countless hours spent working in this company, I didn't feel like I had found what I was looking for.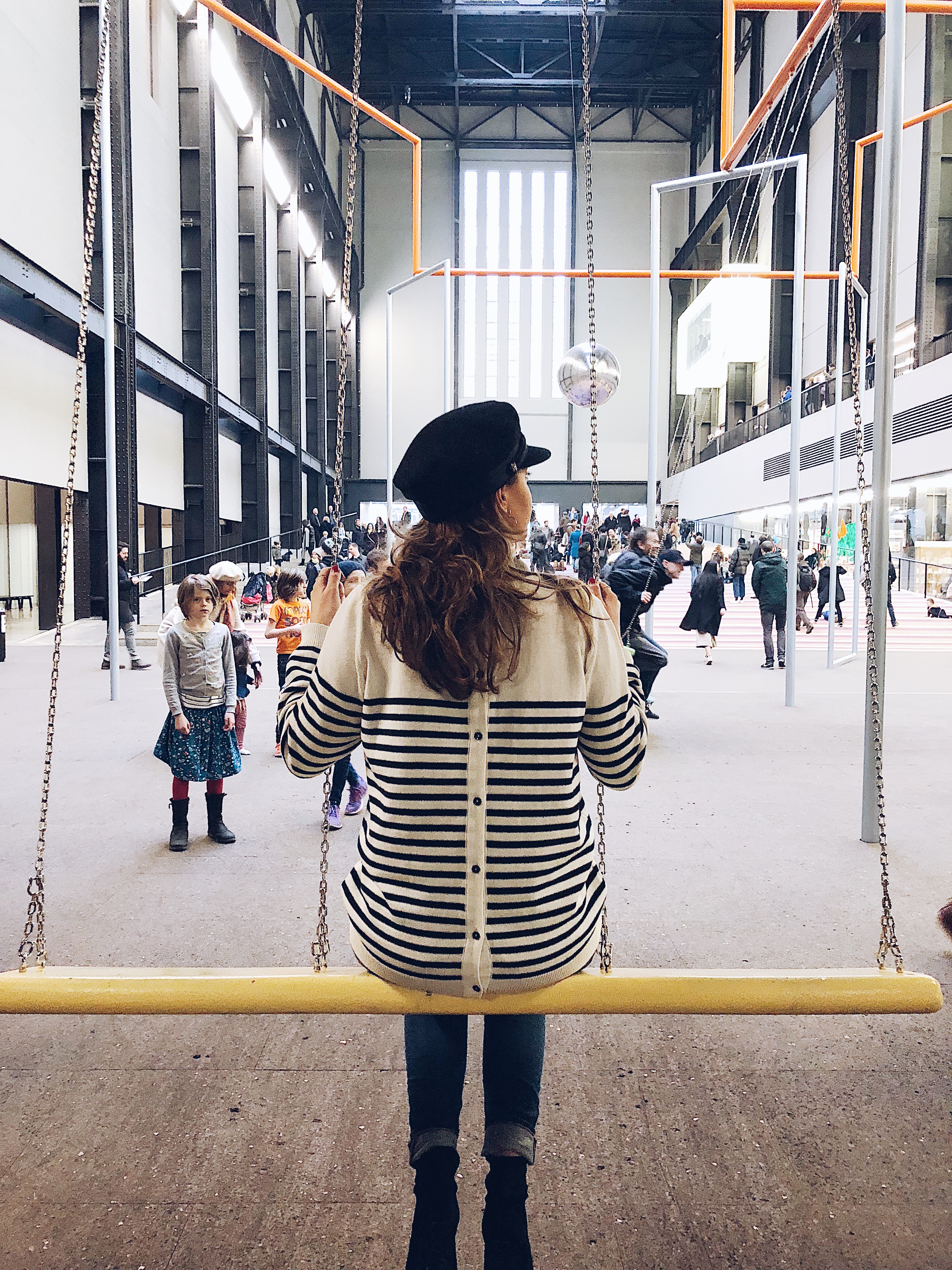 I had always loved the textiles sector and I soon felt the urge to create. One day after many walks through the city, I found that, unlike my hometown, Lille, or London, Brussels was lacking small accessible shops where one could find affordable clothes. That's how it all began... The desire to offer you nice garments, to open an e-shop and subsequently a physical shop if I got lucky. And the "Comptoirs d'Orta" project was born...
At first, as I had no idea what identity to adopt, which factories to work with and where to install my office, I took the decision to buy and resell. At the time, I was living through Pop-ups, exactly one week per month. A week filled with back and forths, double parking my car, days where I had to load and unload everything. In hindsight, I must admit that it was exhausting.
And then, in April 2017, I felt ready. Ready to start designing, ready to embark on this new challenge, the challenge of a lifetime.
I'd chosen the factories, I'd built my identity, during this time our Orta office, our showroom was born... What was most important to me about this project? For it to be made in Europe while remaining affordable, of course.
Time passed, the project grew more and more, our sales increased, and since I'd started creating I no longer found myself in the name "Les Comptoirs d'Orta". In addition, with international sales, I found it essential to simplify our signature. (Also, can you imagine Americans saying "Les Comptoirs d'Orta"?!) It was at that moment that the Comptoirs d'Orta became... Orta.
What excites me the most about the idea of designing? The feeling of pride when I unveil a creation and you like it. But also this opportunity to create a team, to take on new projects, and then... to think about where everything started. So for this opportunity, this adventure, Thank you, girls,
Marion ♡